Reviewing pending campaigns
Navigate to the administration dashboard and select pending campaigns. Here you can see the total number of active campaigns, pending campaigns and total campaigns.

Locate the pending campaign you wish to review. Click on the view button to view the pending campaign.You can also use this panel to designate the bank account where the funds donated to the campaign should be deposited. There are also buttons to track whether or not the funds have been transferred or dispersed.

While logged into an account with the ability to review and edit campaigns you will see three buttons, Approve, Revise, Reject, at the top of the campaigns. Use these buttons to change the status of a campaign.

Approving a Campaign
When a campaign is approved, it will automatically go live as is when the start date is reached. If the campaign is approved you will be able to set the following options:
Feature on the home page
Require approval for all future edits
Receive email notifications for edits made

Requiring Campaign Revisions
When an admin selects "Revise" the campaign creator will receive an email containing the suggestions made by the admin, and they will then be able to resubmit the campaign for review.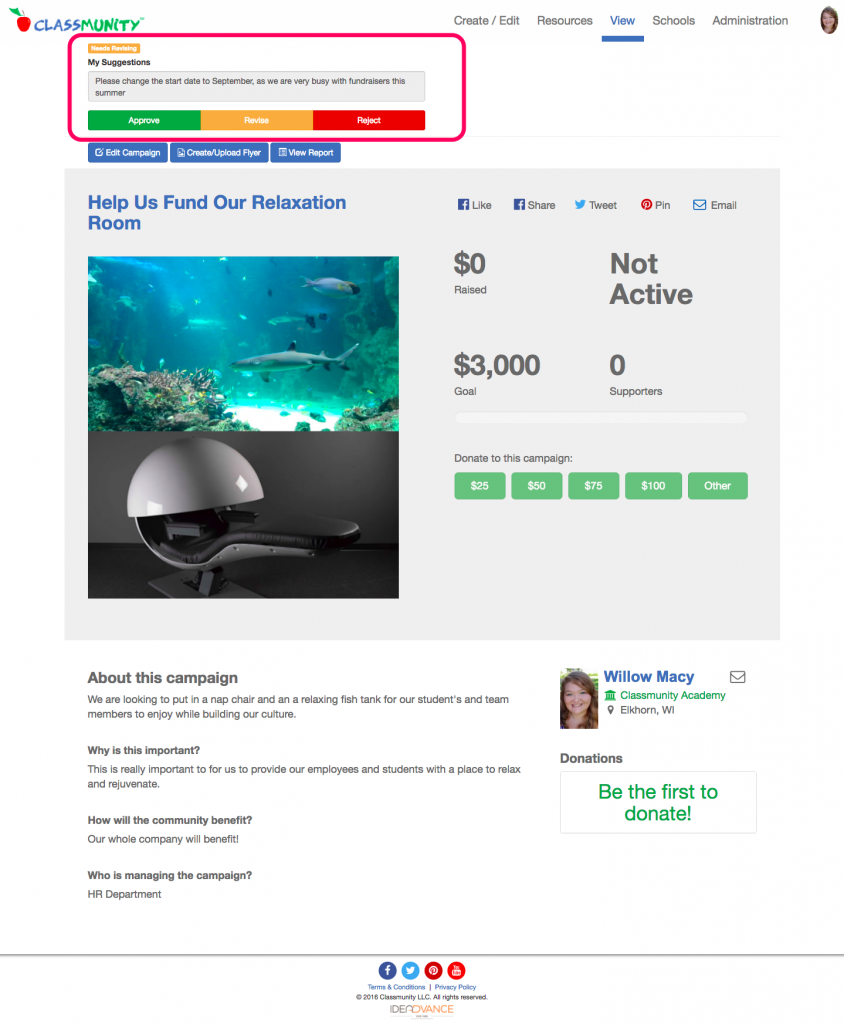 Rejecting a Campaign
When a campaign is rejected, the campaign creator will receive an email with the comments made by the administrator.