You asked, we listened!
Our partners use Classmunity to help ensure compliance with their fundraising policies. To make it easier to locate those policies while using Classmunity we have added a way for administrators to include a link to district fundraising policies. The provided policy link will appear in the resources tab and at the beginning of the fundraising creation process to encourage reviewing the district's policies.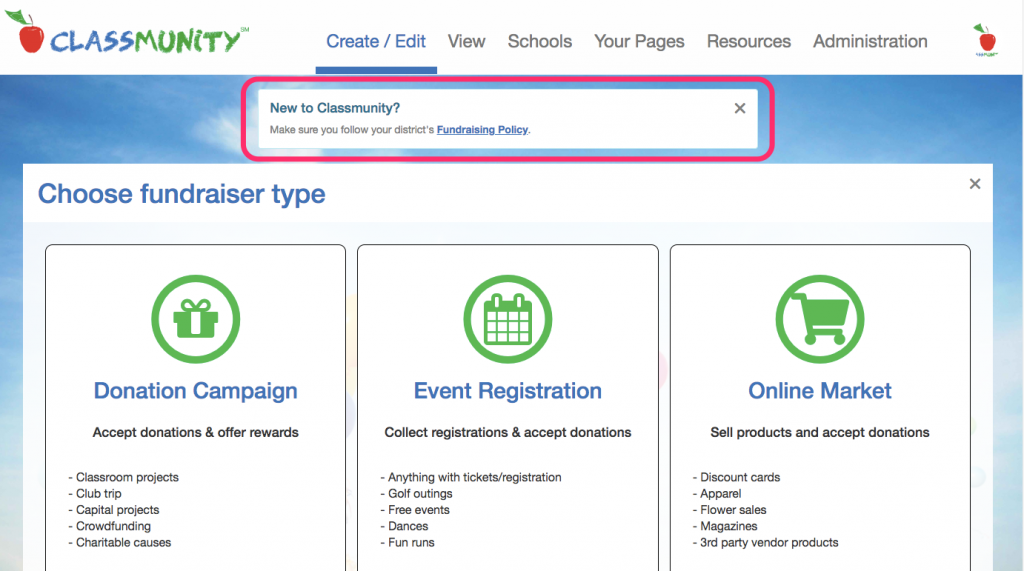 This setting can be updated by administrators using the following steps.
To add a new policy URL or to edit your exisity URL:
– Administration > Account Settings > General > District Policy URL
– The provided URL must be complete include https//:www….
Questions? Drop us a line at support@classmunity.com.